Health Clerk Messages
Come join us for Open house April 6th 


T-dap and varicella vaccine 
6 grade parents please keep in mind that the doctor offices are getting booked fast.  Please make your appointments on time so that your future 7th grader is allowed at school.  Once you have the Tdap vaccine ask doctor for proof of vaccine and bring to the office.   Also, if your child is missing a varicella vaccine, they need to be current.
Kindergarten
Parents, please make sure you have your little ones dental and physical done before they start school in the fall.  Make your appointment with time.
Autism Awareness April 2nd 
April 2 is World Autism Awareness Day. Did you know that CDC statistics revealed that autism spectrum disorder (ASD) is 4.3 times more prevalent in boys than it is in girls? This is because girls "often go undiagnosed because they don't fit autism stereotypes and they mask symptoms better than boys do," according to the Child Mind Institute. 
The condition typically starts during childhood and continues into adulthood.
There is no better way to celebrate this day than by becoming aware of the characteristics of people with this condition and how all of us can do better to increase our own understanding and promote kindness.
National Earth Day April 22
The theme for Earth Day 2023 – "Invest in Our Planet."
The theme is focused on engaging government, institution, businesses, and the more than 1 billion citizens who participate annually in Earth Day to do their part.
"In 2023 we must come together and invest in a green economy.  This is the only path to a healthy, prosperous, and equitable future.  We need to redirect attention to creating a century economy that restores the health of our planet, protects species, and provides opportunities for all.
Any little change you do towards a greener and healthier planet counts.
Stop Food Waste Day April 26
We here at Waverly have a share table in the cafeteria for students to put their cafeteria food in when they don't want it instead of throwing it away.  Other students are allowed to get one item from the table if they want it.
We can all play a part in reaching the national food waste reduction goal – to 
reduce food waste by 50% by the year 2030
. Start using these tips today to reduce food waste, save money, and protect the environment.
At the Grocery Store or When Eating Out
Preplan and write your shopping list before going to the grocery store. As you write your list, think about what meals you will be preparing the following week, and check your fridge to see what items you already have.
When at the store, buy only what you need and stick to your shopping list. Be careful when buying in bulk, especially with items that have a limited shelf life.
If available, purchase "ugly" fruits or vegetables that often get left behind at the grocery store but are safe to eat. "Ugly" produce has physical imperfections but are not damaged or rotten. "Ugly" fruits and vegetables are safe and nutritious and can sometimes be found at discounted prices.
When eating out, ask for smaller portions to prevent plate waste and keep you from overeating. You can also request a take-away box to take leftovers home instead of leaving food on your plate.
In the Kitchen - Storage and Prep
Check the temperature setting of your fridge. Keep the temperature at 40° F or below to keep foods safe. The temperature of your freezer should be 0° F.
Use the FoodKeeper App for information on how to safely store different foods to maintain freshness and quality.
Refrigerate peeled or cut veggies for freshness and to keep them from going bad.
Use your freezer! Freezing is a great way to store most foods to keep them from going bad until you are ready to eat them. Check the FoodKeeper App for information on how long different items can be stored in the freezer.
Create a designated space in your fridge for foods that you think will be going bad within a few days.
Check your fridge often to keep track of what you have and what needs to be used. Eat or freeze items before you need to throw them away.
If you have more food on hand than you can use or you need, consider donating your extra supply of packaged foods to a local food pantry or a food drive.
Learn about food product dating – Many consumers misunderstand the purpose and meaning of the date labels that often appear on packaged foods. Confusion over date labeling accounts for an estimated 20 percent of consumer food waste.
Except for infant formula, manufacturers are not required by Federal law or regulation to place quality-based date labels on packaged food.
There are no uniform or universally accepted descriptions used on food labels for open dating (calendar dates) in the United States. As a result, there are a wide variety of phrases used for product dating.
FDA supports efforts by the food industry to make "
Best if Used By
" the standard phrase to indicate the date when a product will be at its best flavor and quality. Consumers should examine foods for signs of spoilage that are past their "Best if used by" date. If the products have changed noticeably in color, consistency or texture, consumers may want to avoid eating them. If you have questions or concerns about the quality, safety and labeling of the packaged foods you buy, you are encouraged to reach out to the company that produced the product. Many packaged foods provide the company's contact information on the package.
Manufacturers apply date labels at their own discretion and for a variety of reasons. The most common is to inform consumers and retailers of the date to which they can expect the food to retain its desired quality and flavor.
Industry is moving toward more uniform practices for date labeling of packaged foods. But, for now, consumers may see different phrases used for product dating, such as Sell By, Best By, Expires on, etc.
At Home: Cooking, Serving and Enjoying Food with Family and Friends
Use "ugly" fruits or vegetables to whip up healthy smoothies and soups for your friends or family. No one will notice the difference!
Be creative and have fun! Create new dishes and snacks with leftovers or items you think will go bad if not eaten soon. Have a cook off to find out who can come up with the best dish.
Follow the 2-Hour Rule. For safety reasons, don't leave perishables out at room temperature for more than two hours, unless you're keeping it hot or cold. If the temperature is above 90° F, food shouldn't be left out for more than one hour. Also, remember to refrigerate leftovers within two hours.
Use serving size information on the Nutrition Fact label to help you portion meals or snacks. You can always add more to your plate after finishing off the first helping.
Prepared too much food for a party at your home? Pack extras in containers for guests to take home or take some over to a neighbor as a nice gesture.
Have a friendly competition with your friends or family members to see who can go the longest without any food waste.
 *This is the Newsletter for the month of April.
FEBRUARY MESSAGE
During the month of February, the American Dental Association celebrates National Children's Dental Health Month. This month-long national health observance reinforces the importance of oral health in children as well as helping parents with tips to keep their child's smile on track!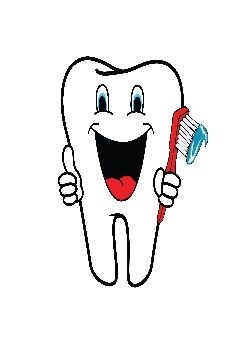 Parents, Did You Know? Early childhood tooth decay has become the most common chronic childhood disease, impacting more children than asthma. According to the ADA, more than 40% of children have tooth decay by the time they reach Kindergarten. Additionally, kids who suffer from poor oral health are three times more likely to miss school as a result of dental pain. For more on your children's dental health, visit www.cdc.gov/oralhealth/basics/childrens-oral-health
Let's teach our students about the importance of proper oral health habits, such as brushing teeth twice daily, flossing regularly and visiting the dentist.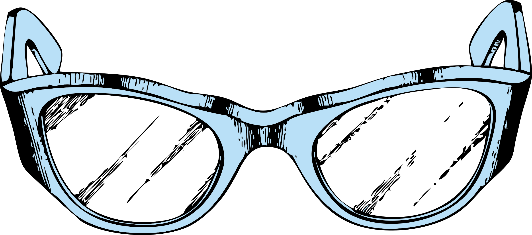 The Health Department will start to check vision and hearing on K, 2nd, 5th and 8th grade.  Parents you will be receiving a vision referral only if your student is recommended to see an optometrist for further evaluation.  Please note that it is very important that you follow up on any referrals.  We want our students to have all the tools needed to learn and be successful.
February 3rd- National Wear Red Day to help raise awareness about heart disease.  Let's take care of our hearts and the hearts of those we love by eating healthier, staying active and always staying positive about life.
February 11th- National Make a Friend Day.  Approach someone that you don't talk to at school and introduce yourself and ask to be friends.
February 14th-Valentine's Day!  Don't forget to tell your family and friends how much you love and appreciate them.
February 17th- Random Acts of Kindness Day.  Give someone a compliment or help someone out with something.  A smile and a simple hello or good morning can make someone's day better.